These works on paper are done from pure imagination. They are done from memory of paintings, observation of paintings, or as a way to brainstorm about a new composition. They are not usually intended to be stand alone works themselves, but sometimes they can't help themselves!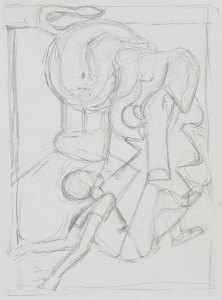 Elephant over Girl with Cezanne Arms
pencil on paper, 11"x8"